It has been a whirlwind summer for us. I can't remember a summer that we've had something to do almost every weekend in addition to all of the things that happen during the week. It's not a bad thing; in fact it's a great thing. We've celebrated friends' weddings and birthdays and taken advantage of living ten minutes from the beach. The kids and I expanded our social circle over the school year and we've had regular play dates all summer; something we definitely didn't have the last few summers. It's been fun and kept the days from bleeding into one another in endless whining and crying and stress eating. But it's finally pushed me to my introverted limits.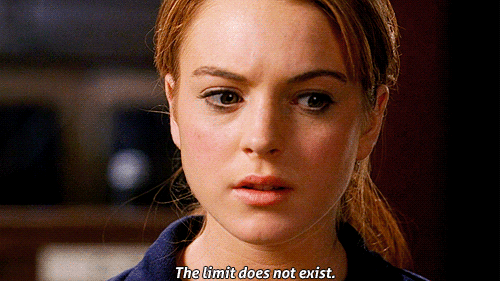 You're wrong, Lindsay, it is exists. For real!
I think a lot of people would be surprised to learn I consider myself to be an introvert. I love to party and socialize with other people until the exact moment I don't anymore. I guess the correct term for me would be ambivert but damn when I've reached my limit of stimuli I have reached my limit. When that happens, the world gets too loud, people touching me or standing too close to me set my skin off, and I can't focus on one thing anymore.
I want it to end immediately. I want quiet and no one touching me and possibly a nap. That's exactly where I am today. Actually, that's exact where I was yesterday. I am peopled out and dream of locking myself in a closet with a pillow and a good book.
I am tired, so, so tired. I slept for a good portion of the six hour ride home yesterday and it wasn't just because of the dramamine. My whole body doesn't necessarily hurt but it's heavy and even the awesome night of sleep I got last night hasn't seem to put a dent into the exhaustion. The kids haven't stopped talking and it's enough to send me over the edge. I worry there aren't going to be enough movies and My Little Pony episodes to keep them quiet today. I would feel guilty about rotting their brains out with television but it's raining today so I got a pass from Mother's Nature.
A few years ago I would have felt extremely guilty about needing to reset myself. I probably would have made myself push through it. If I did take some quiet time, I would let it eat at me and into the time I should have been taking to take care of myself would have been worthless. I've become much better at following the advice I would give to anyone else: give yourself what you need so you can be the best version of yourself. So I'm trying to do just that. I'll probably take a few days of downtime to recover enough to be a functioning member of society again.